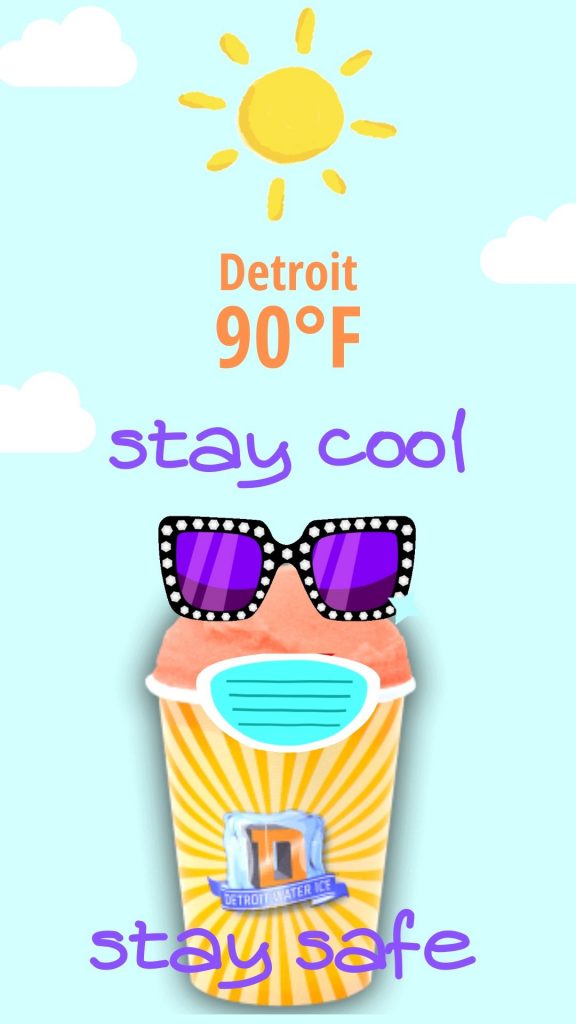 Our flagship store in downtown Detroit (1014 Woodward Avenue, Campus Martius) will reopen Thursday, June 18th. Reopening weekend hours are as follows:
Thursday, Jun 18: 2 – 8pm
Friday, June 19: 2 – 8pm
Saturday, June 20: 2 – 9pm
Sunday, June 21: 1 – 9pm
Starting Monday, June 22nd, summer hours will be as follows:
Monday – Wednesday: 2 – 8pm
Thursday & Friday: 2 – 9pm
Saturday: 12 – 9pm
Sunday: 12 – 8pm
For your safety and for our staff, customers are respectfully asked to wear a protective cloth mask and respect proper distancing.
The uptown summer popup at the Franklin Cider Mill in Bloomfield Township will not be re-opening this summer, but we look forward to returning there in Summer 2021!
Be cool and stay safe!