Fantastic Ice Cream Shop in Detroit
We are here to create jobs, raise funds, do good – and eat ourselves silly with the coolest dessert ever.
Created by SAY Detroit founder Mitch Albom, the Detroit Water Ice Factory is a dessert store in downtown Detroit whose profits going to SAY Detroit, a charity.  The store follows the "Newman's Own'' model of philanthropy, offering delicious frozen dessert, gourmet popcorn, and other products with the sole goal of raising funds to help others. 
Many servers are members of partner youth programs.
100%
of our profits help Detroiters in need

SAY Detroit (Super All Year) was founded by best selling author and journalist Mitch Albom in 2006 and operates as a 100 percent dollar-in-dollar out charity. In partnership with the Detroit Rescue mission, SAY Detroit provides an "umbrella" of resources serving everyone from newborns, teens, senior citizens, our honored veterans, and the homeless.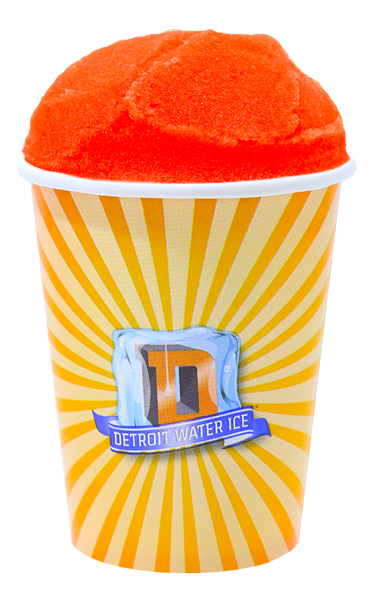 This place and the people who work here never disappoint!!! … This place is what Detroit is all about to me and they deserve your business for that reason.
(Plus their phenomenal product)
-Dawn V. on Yelp
The Detroit Water Ice Factory makes fresh water ice daily using closely guarded and until now, secret recipes donated by Jon and Adriana Adams, the owners of the award-winning Primo Water Ice in Westmont NJ, widely considered the best in an area that is the birthplace of American water ice. The couple met Albom a few years ago, and responded to his request to create something charitable in the dessert food business.